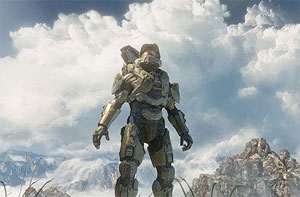 Last week Nielsen released a list of the "2012 Most Anticipated Video Games," casting their vote as to which console video game titles have the greatest consumer anticipation for 2012. Halo 4 topped their list for Xbox 360 gamers, with Call of Duty: Black Ops II right on the heels.
Seeing that we have a video game reviews page for parents on www.TheSource4Parents.com, I thought it would be good to let a few of my Game-gurus chime in with their two cents about this list.
Today, Gamer James Trevillian shares his opinion about Nielsen's list, as well as what parents might expect from content:
Most of the list is no surprise. As usual, first person shooter (FPS) games occupy several of the top spots, along with the annual installments of stalwart sports franchises (Madden, NCAA football, NHL, FIFA, etc.). One of the disappointing things about the upcoming slate of video games is a lack of original titles. Everything on the Xbox 360 and PS3 lists is a sequel or another installment in an existing franchise. I think developers are being extremely cautious in our uncertain economy, releasing titles they know will sell tons of copies simply because they always have and are guaranteed to do so again.
In a sense, this makes our job as Source4Parents reviewers easy because there should be no real surprises as far as content goes. If you want to know what kinds of content might be in a game like Halo 4, you have at least five predecessors you can look up (Halo 1, 2, 3, ODST, and Reach). At the same time, however, many of the upcoming games have already shown how they will push the envelope when it comes to content. Several games at E3, the Electronic Entertainment Expo (an annual video game convention where developers show off upcoming titles), had trailers that featured over-the-top levels of gore. The trailer for Far Cry 3 (on both the PS3 and Xbox 360 lists) even featured a bare-chested woman dancing and language that would make a sailor blush. Even dedicated gamers have begun asking the question, just how far is too far?
Parents need to be just as diligent in knowing what their children are playing. This is really easy to do today since we offer some awesome reviews you can use, and parents can also check out the game developers' websites to see trailers and in-game footage. A lot of game content is easily researched with online videos.
The reason the Wii list is so disappointing is that Nintendo is releasing the new Wii U sometime before Christmas. Developers have shifted gears to begin supporting the Wii U, which should support high definition resolutions (unlike the original Wii, which was completely blown away by the Xbox 360 and PS3 in this respect). Some anticipated titles on the Wii U include some titles on the other lists (Assassin's Creed III, Call of Duty Black Ops II, and Madden 13 to name a few). It also features some re-launches of titles that were on other systems, but not the Wii. A notable example is Batman: Arkham City, which will feature the same game from the Xbox/PS3/PC with some additional features utilizing the Wii U's unique iPad-like controller. The most anticipated Wii U launch title is a game called Zombie U, which had one of the more graphic trailers at E3. Nintendo is attempting to regain some of the hard-core gaming market they lost when they targeted casual gamers with the original Wii system.
Though this list doesn't cover PC games, there's a lot in that realm to look forward to. I'll be doing a review of Guild Wars 2, which I can already say is one of the most beautiful, immersive games I've ever played (it's in beta now, but will be released on August 28). It doesn't require a monthly fee, so anyone whose wallet is a bit sore from game subscriptions will appreciate that. Many MMO games are still alive and kicking. Star Wars: The Old Republic has not been doing as well as anticipated, but is still active. Many older MMO games have gone free-to-play. Steam, an online PC game store/community, is wrapping up its summer sale, a hugely anticipated sale that allows gamers to pick up bunches of titles old and new with deep discounts. Many older games will be regaining the spotlight since they were featured in Steam's sale. Minecraft is still one of the most played games in the world, and now is playable on the Xbox 360.
James Trevillian is a regular game reviewer for The Source for Parents Video Games Review Page (a few of his past reviews for us include: Epic Mickey, Boom Blox Bash Party, and Star Wars: The Old Republic).  James is a full time youth pastor.
What about you?
Do you think that Nielsen predicted correctly?
How do you think parents can teach their kids discernment in gaming?