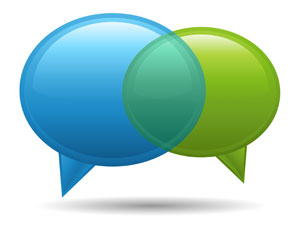 Each day in my blog this week I'm giving you a little somethin' you can use to provoke meaningful conversations with young people. (Click here for yesterday's.) My brand new book, Get Your Teenager Talking has 180 conversation springboards that "get teenagers talking"… I thought I'd share some with you. I'll give you one each day:
Conversation Springboard No. 2:
If the power went out in our city for a day (and you forgot to charge your battery-operated devices), what would you do?
Follow-Up Questions
What would you do if there was no electricity for an entire week?
What would you miss the most?
How difficult would this be for you?
Would it be good for you? Explain.
Insight Into the Question
This question gets young people thinking about their dependence on electronic gadgets and screens.
Quick Additions
What could you gain from an experience like this?
What would it take for you to try a gadget and media fast?
Who in our family would have the hardest time staying away from electronic devices and media?
Should we try it for one day? One week?
DOUG FIELDS DESCRIBES THIS BOOK AS…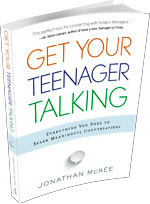 "An arsenal for those of us who need some prompters to get our kids talking in more than grunts and one-word answers."
-Doug Fields, executive director of HomeWord Youth & Family at Azusa Pacific University; co-founder of downloadyouthministry.com
GET A SIGNED COPY OF THIS BOOK RIGHT NOW FROM JONATHAN, ONE MONTH BEFORE IT'S OFFICIAL RELEASE!